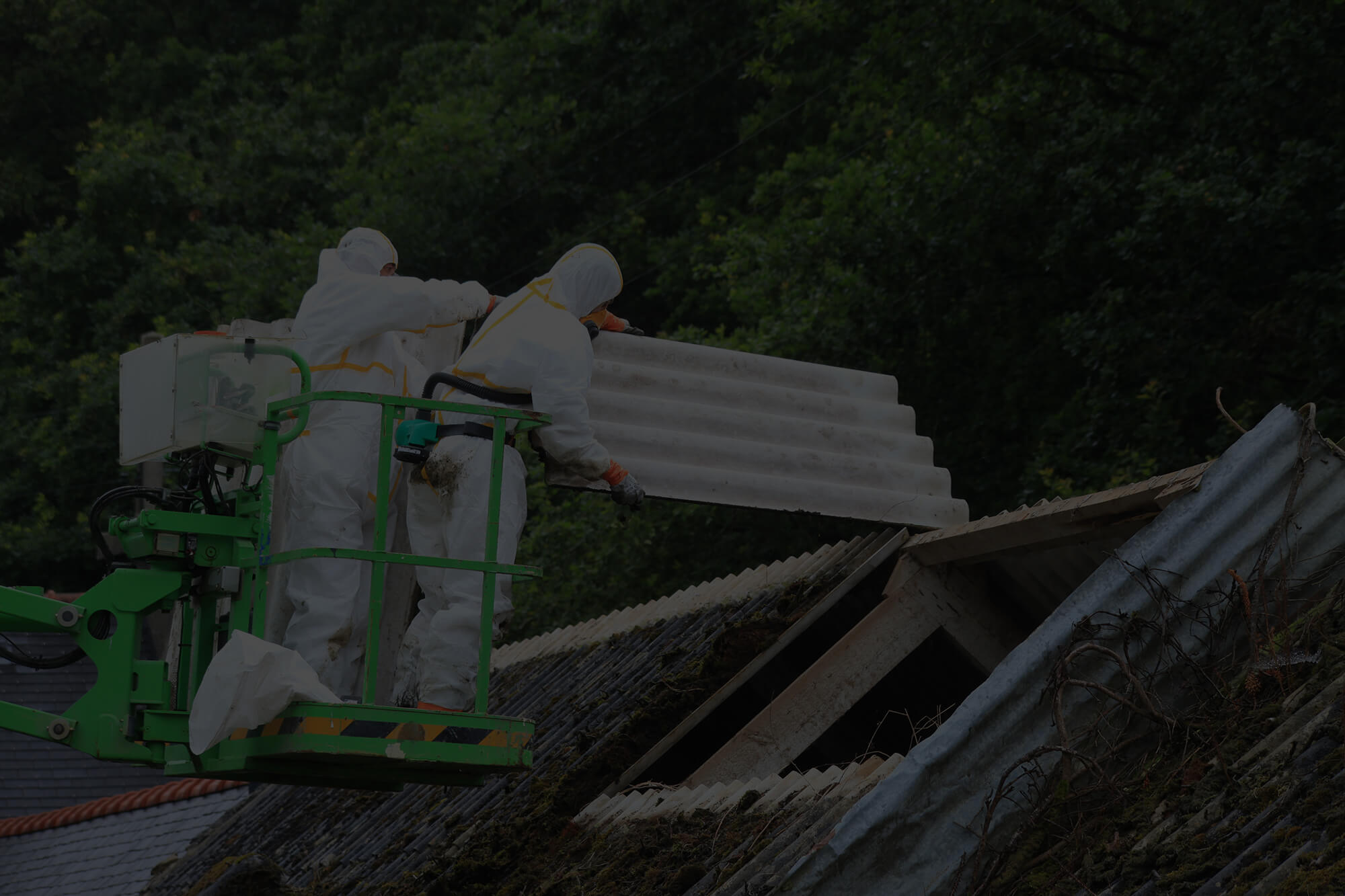 Licensed/Unlicensed Asbestos Removal
Unlicensed Asbestos Removal
On the 6th April, the Control of Asbestos Regulations 2012 came into force, which updated all previous asbestos regulations by fully implementing EU Directive 2009/148/EC, aimed principally at companies involved in non-licensed asbestos work.
From that date, "Non-Licensable" asbestos work was divided into two categories, and a third category, known as "Notifiable Non-Licensable Work" (NNLW) also added.
One of the requirements of the NNLW, is that "brief written records should be kept of non-licensed work, which has to be notified, e.g. copy of the notification with a list of all operatives, plus the level of likely exposure of those workers to asbestos".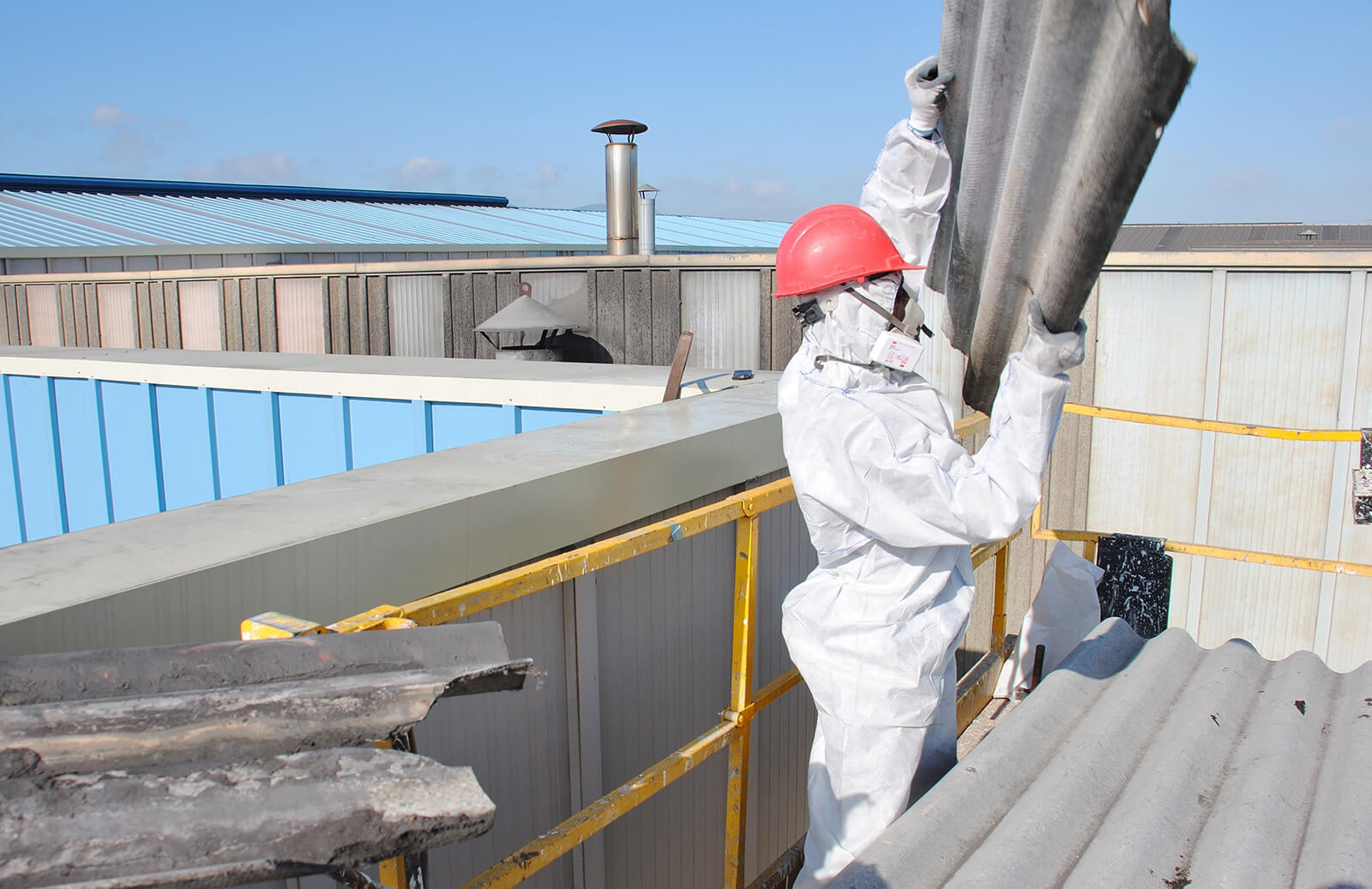 Non-Licensed asbestos removal is limited to ACMs which are:
In reasonable condition, i.e. not damaged or friable (crumbling).
Not deliberately broken up and with fibres firmly contained within a matrix. This refers to asbestos fibres coated, covered or contained within another material, such as cement, paint or plastic.
Sealed or encapsulated to ensure they are not easily damaged.
To be collected as a sample and analysed to confirm the presence of asbestos within the suspect material.
Examples of allowable non-licensed asbestos removal work:
Asbestos-containing materials where the fibres are bound in a matrix – which prevents fibre release such as, tiles, paints, bitumen, resins and rubber.
Asbestos insulating board (AIB) panels – screw fixed for maintenance access.
Asbestos cement products – including roof sheeting and rainwater pipes. Materials may be weathered but not substantially damaged.
Textured decorative coatings – intact removal of backing board only.
AIB door – used in building construction as fire protection, thermal and acoustic insulation, resistance to moisture, movement and general building board, such as partitions and ceilings. Older blue and brown asbestos boards usually contain up to a 25 per cent asbestos fibres or combined with asbestos fibres in a calcium silicate.
Under the Control of Asbestos Regulations 2012, waste materials such as asbestos lagging, insulation board and roofing must be removed by a licensed asbestos contractor and go direct to an official landfill.
Waste Transfer Station (WTS)
Alternatively, small amounts of licensed asbestos materials may be taken to a Waste Transfer Station (WTS) where they are placed in a lockable skip before onward transportation to a landfill. Non-licensable materials, such as asbestos cements may also go direct to landfill but smaller loads can often end up at a WTS.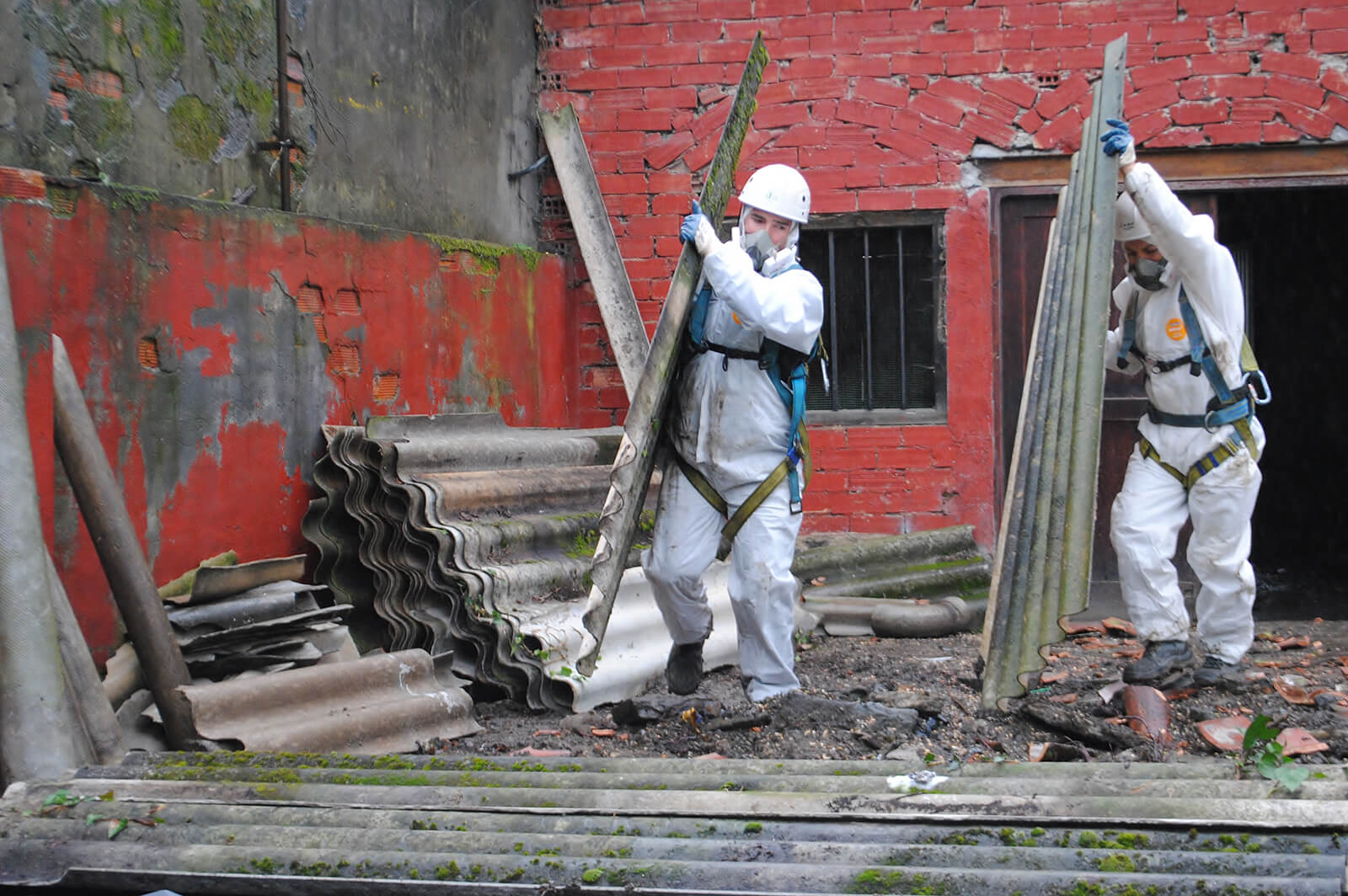 Examples of Licensed Asbestos Removal
Sprayed coatings, known as 'limpet' asbestos.

Loose fill insulation.

Asbestos millboard – used for general heat insulation and fire protection as well as insulation of electrical equipment. May contain between 40 per cent to more than 95 per cent asbestos in a mixture of clay and starch.

Cleaning up significant quantities of loose/fine debris containing ACM dust – where removal is not short duration, exposure is not low intensity and the control limit will not be exceeded.

Asbestos Insulation Board (AIB) – where the risk assessment indicates removal will not be of short duration.
Do you need an asbestos survey? We can help.
We have the ability to provide high quality and efficient services, keeping our prices at a very competitive level.